Castaway's Corner
The Castaways is an Ultimate [Frisbee] team in the BUDACOL sub league of BUDA. Our goal is to have fun, get some exersize, and play spirited Ultimate.
If you're not familiar with Ultimate then you'll probably want to check out the Intro to Ultimate page of the UPA home page.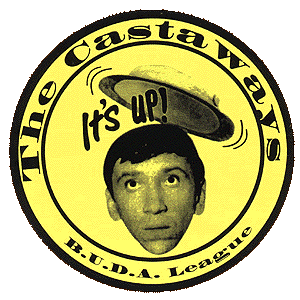 To contact the Castaways captains via e-mail please use this alias.